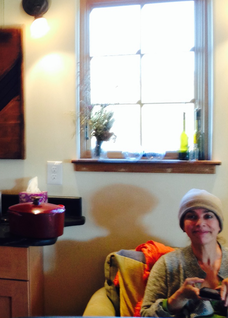 BIO
Dara began her career in production design with the creation of massive 360º sets in live events for private affairs and corporate clients such as the SUPERBOWL, THE RYDER CUP and PGA Golf Tournaments, DONNA KARAN and LAWRENCE FISHBURNE. She was the production designer for the DIRECTORS GUILD OF AMERICA HONORS and the TRIBECA FILM FESTIVAL, designing the public and private events and screening venues, most notably the General Motors "Tribeca Drive-In."
Film production design credits include:
The Netflix Original heartbreaking comedy IRREPLACEABLE YOU directed by Stephanie Laing, starring Christopher Walken, Kate McKinnon, Gugu Mbatha Raw, Michiel Huisman; 2015 Sundance U.S. Dramatic Special Jury Award Winner & U.S Dramatic Competition Premiere of ADVANTAGEOUS directed by Jennifer Phang, co-written by Jennifer Phang and Jacqueline Kim and starring Jacqueline Kim, Ken Jeong, James Urbaniak, Jennifer Ehle, Samantha Kim; BREAKABLE YOU an upcoming new film by Andrew Wagner starring Holly Hunter, Tony Shaloub & Alfred Molina; actor/director Michael Urie's meta comedy HE'S WAY MORE FAMOUS THAN YOU starring Halley Feiffer, Ryan Spahn, Jesse Eisenberg, Mamie Gummer, Ralph Macchio; John Leguizamo's FUGLY! a fictionalised re-telling of his Broadway play "Ghetto Klown" directed by Alfred De Villa;
director Kristin Hanggi's NAOMI & ELY'S NO KISS LIST; Boaz Yakin's (Remember The Titans) the Sundance Film Festival featured DEATH IN LOVE starring Jacqueline Bisset, Josh Lucas, Lukas Haas Adam Brody; CERTAINTY directed by Peter Askin (Trumbo) written by Mike O'Malley and starring Valerie Harper, Giancarlo Esposito, Adelaide Clemens and Bobby Moynihan; Franc. Reyes' grity New York drama: THE MINISTERS starring John Leguizamo, Harvey Keitel and Florencia Lozano; Nia Vardalos' (My Big Fat Greek Wedding) romantic comedy I HATE VALENTINE'S DAY starring Nia, John Corbett, Rachel Dratch, Zoe Kazan; and many other films with notable directors and producers. Television credits include PREMIO LO NUESTRO:
The Latin Music International Awards and other commercial programming for Dick Wolf, Rainbow Media, Compulsive Pictures and the Univision Network.
Theatre set design credits include:
BRIGHT COLORS & BOLD PATTERNS playwright/actor Drew Droege, directed by Michael Urie, Barrow Street Theatre; 8 STOPS Deb Margolin playwright/actor, directed by Jay Wahl, Cherry Lane Theatre, The Kimmel Centre for Performing Arts, producer; HARD TIMES with music & lyrics by Stephen Foster & Larry Kirwan, book by Larry Kirwan, Kira Simring director, Nancy Manocherian and the cell theatre producer; MARTIN: BEFORE THE DREAM with music & lyrics by Charles Strouse, Leslie Lee playwright, Jeffrey Moss director and produced by Negro Ensemble Company; DEFENSES OF PRAGUE Leslie Lee director, produced by La Mama E.T.C.; WHY DO FOOL$ FALL IN LOVE directed by Wayne Cilento, playwrights Tina Andrews & Stanley Bennett-Clay.
Dara originally trained in fine art at the San Francisco Art Institute and the Art Students League of New York. Beginning her professional career as a performance artist and dancer with her mentor Dianne McIntyre, she performed with the Bill T. Jones/Arnie Zane Dance Company, David Esbjornson and in numerous downtown performance art venues, and she was a founding member of Richard Gonzalez's AfroCuban Dance Ensemble. A recipient of multiple grants, her original performance dance/art works toured the U.S. and Canada and were reviewed in national publications.
please click below to download resumés & cv's:
---
---